Hyperview 1.0¶
May 28 2020
Hello, world¶
After years of hard work, long hours, dreams, and efforts to delight, Hyperview 1.0 is finally here! Thank you for joining us, dear user.
Hyperview is DCIM reinvented. A cloud-based Data Center Infrastructure Management (DCIM) software application that is the SaaS successor to our RAMP DCIM product. We designed it to provide best-in-class monitoring, capacity planning, and administration experiences for your data centers.
It's the very embodiment of our mission to make critical infrastructure think.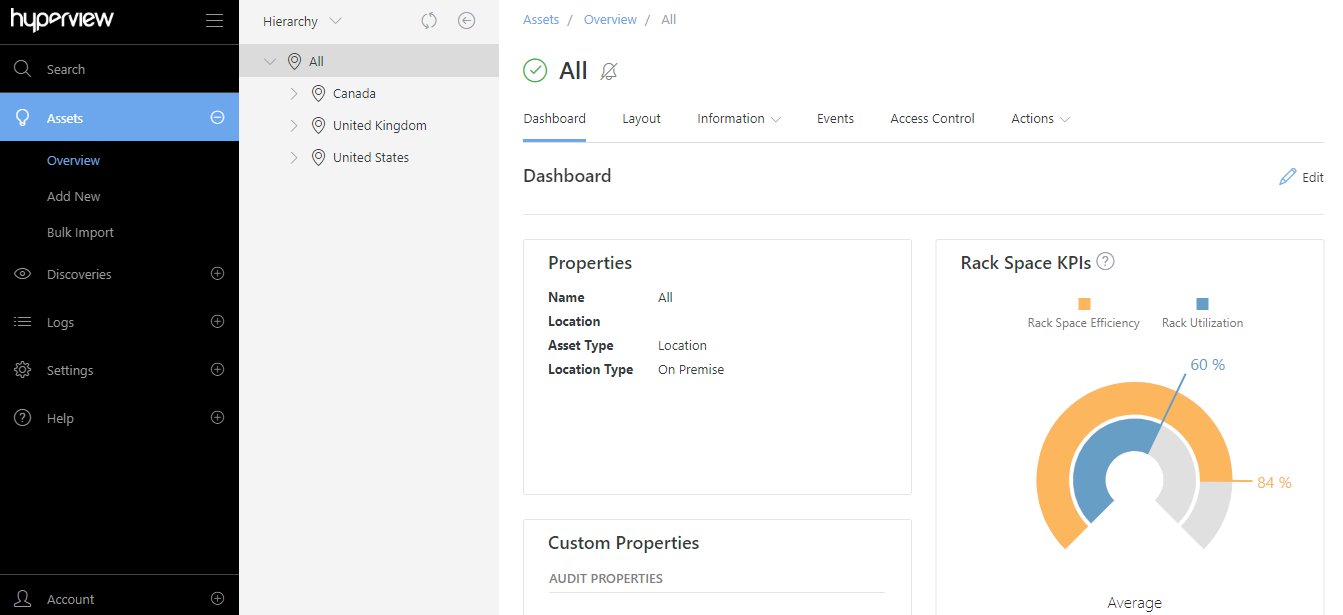 Key features¶
Here are some cool things about Hyperview:
For early access customers¶
This section covers significant new features, enhancements, and bug fixes in the Hyperview 1.0 release since Beta 2.